Step 1: Designate an Area
If you're lucky and you're either moving into or building a new house when you decide to start working from home, you can choose a room and mark it as yours right on the home plans. If you're not lucky, you're going to have to evict your workout equipment from the spare bedroom or the cans of stewed tomatoes from the pantry. Remember, you're going to be spending up to eight hours a day in your new office, so pick a room you're going to want to be in. It's no use setting yourself up out in the garage if there are no windows and you can hear the trucks rattling past on the highway through the thin walls.
Step 2: Equip it with Appropriate Items
Emphasis on "appropriate items." You can claim the expenses from furnishing and equipping your home office on your tax return but only if you've furnished it with items necessary for you to do your work. If you're going to be teleconferencing with clients over your computer, group software and an oversized monitor are reasonable investments. Pass on the large monitor, however, if you're going to be drawing artwork for children's books or assembling ships in a bottle. It will only tempt you to watch TV or play computer games when you should be working.
Any firm will tell you that your office, when it's finished, should look like a space designed to accommodate your job. These people are experts when it come to job efficiency, so you should listen to them. If you're a writer, it should have a desk, a computer or a typewriter, and lots of paper. If you're a painter, it should have an easel, paints, brushes, canvasses, and a lot of light. Save the fancy carpets and mahogany furniture for your living room unless there are going to be clients coming to your house and you need to impress them.
Step 3: Defend Your Territory
Real Estate is not just a concept you should associate with downtown condos, townhouses, and family homes. Real estate is what your office is right now: prime home real estate. Everyone is going to want in. Your children will want to come visit you at work and leave their toys lying around. Your husband will want to store his golf clubs in the corner, and you yourself, when you're on your personal time, will want to use your office to store old boxes and workout machines. You must resist. In order to keep your work running smoothly, you need both your time and your space. So buy a sign that says "do not disturb" to keep out daytime interlopers and a lock to prevent your office from doubling as a storage room after hours.

We here at Smooth Running Office would like to say thank you to our supporter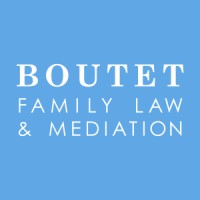 Boutet Family Law & Mediation